Stainless Steel Seamless Heat Exchanger Tubes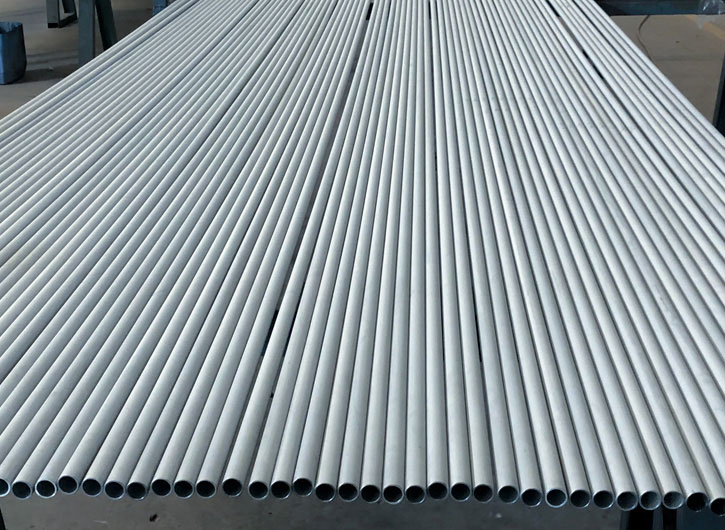 'SURAJ' as one of the most reputed Manufacturer & Exporter of Heat Exchanger tubes is having a modern facility to manufacture wide range of Austenitic, Ferritic, Martensitic, Duplex & Super Duplex heat exchanger tubes.
Our heat exchanger tubes are used for the cooling, heating or re-heating of fluids, gases, and air in a wide range of industries such as Fabrication of Shell & Tube Heat Exchangers, Oil refineries & Petrochemicals.
Suraj is having facility to produce the Heat Exchanger tubes with good surface finish, good corrosion resistance capacity, maintain closer dimensional tolerance and can be supplied after carrying out all mandatory testing and other optional tests wherever customer demand, for which we have our own in-house testing laboratory/facilities to test according to the standard.
Suraj control the quality from the very beginning and the surface will be thoroughly cleaned to make double sure that the surface is perfect, free from any foreign materials and smooth without any deficiency in quality.
Outside Diameter
6.00 mm to 101.40 mm
Wall Thickness
0.89 mm to 6.00 mm
Grades
TP-304, 304L, 304H, 304N, 304LN 316, 316L, 316H, 316Ti, 316N, 316LN, 310, 317, 317L, 321, 321H, 347, 347H


---

UNS S 31260, 31500, 31803, 32205, 32304, 32750, 32760


---

TP- 405, 410
Specifications
ASTM, ASME, DIN EN, JIS ( JAPAN ), NF ( AFNOR )
Length
Up to 30mtr long
Applications

LP / HP Heaters
Fertilizer
Power Plant
Petrochemical & Refinery
Airfin Cooler
Oil & Gas Sectors